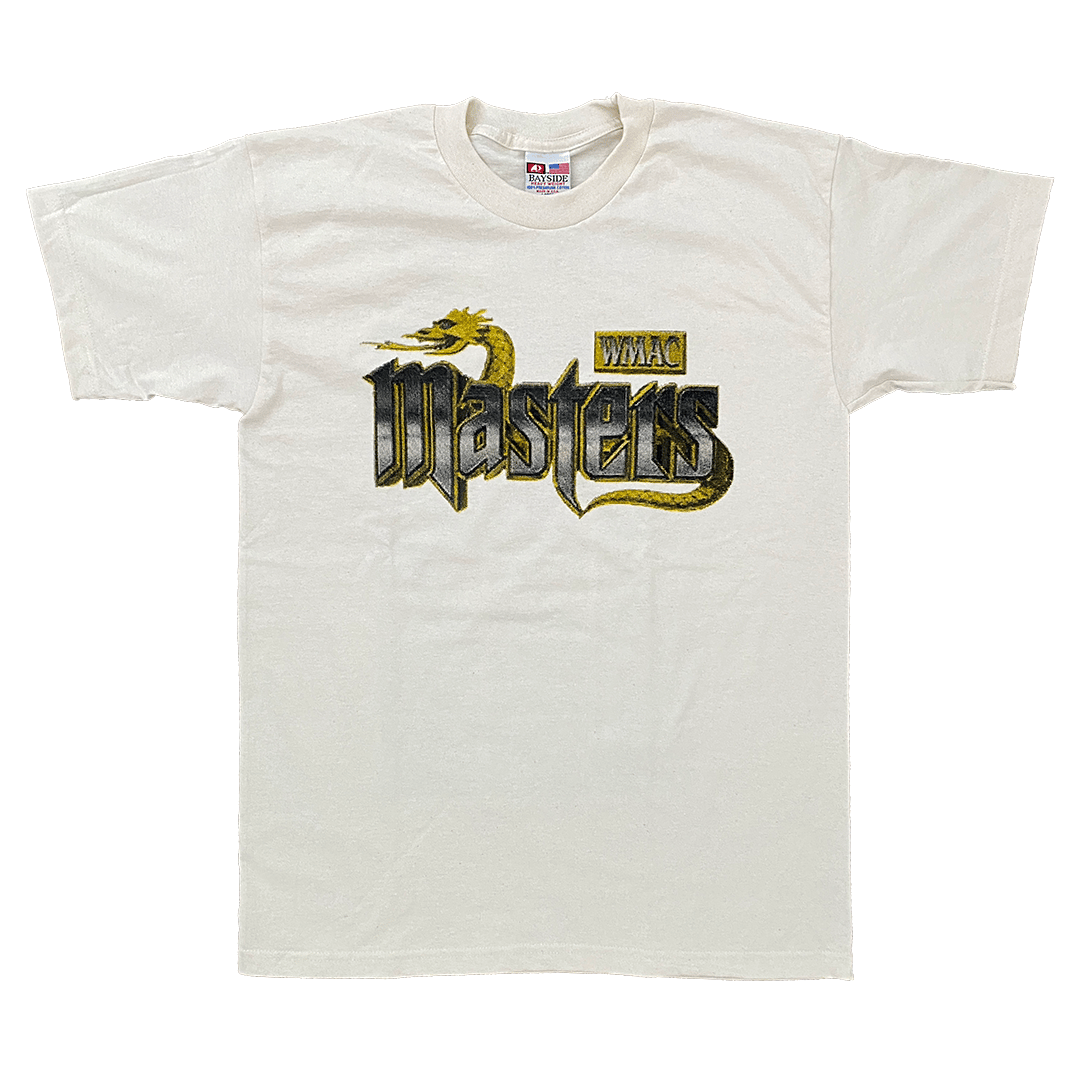 FROM UNIVERSAL STUDIOS FLORIDA:
they're the world's greatest martial artists, competing for the ultimate prize. olympus. the machine. superstar. red dragon. great wolf. tiger claw. yin yang man. tsunami. star warrior. turbo. their quest: reach full dragon belt. the goal for that dragon star itself. the world martial arts council presents: WMAC Masters
Screen printed locally on 6.1 oz cotton Bayside blanks. Machine wash cold and line dry. Some prints may vary. All sales are final.