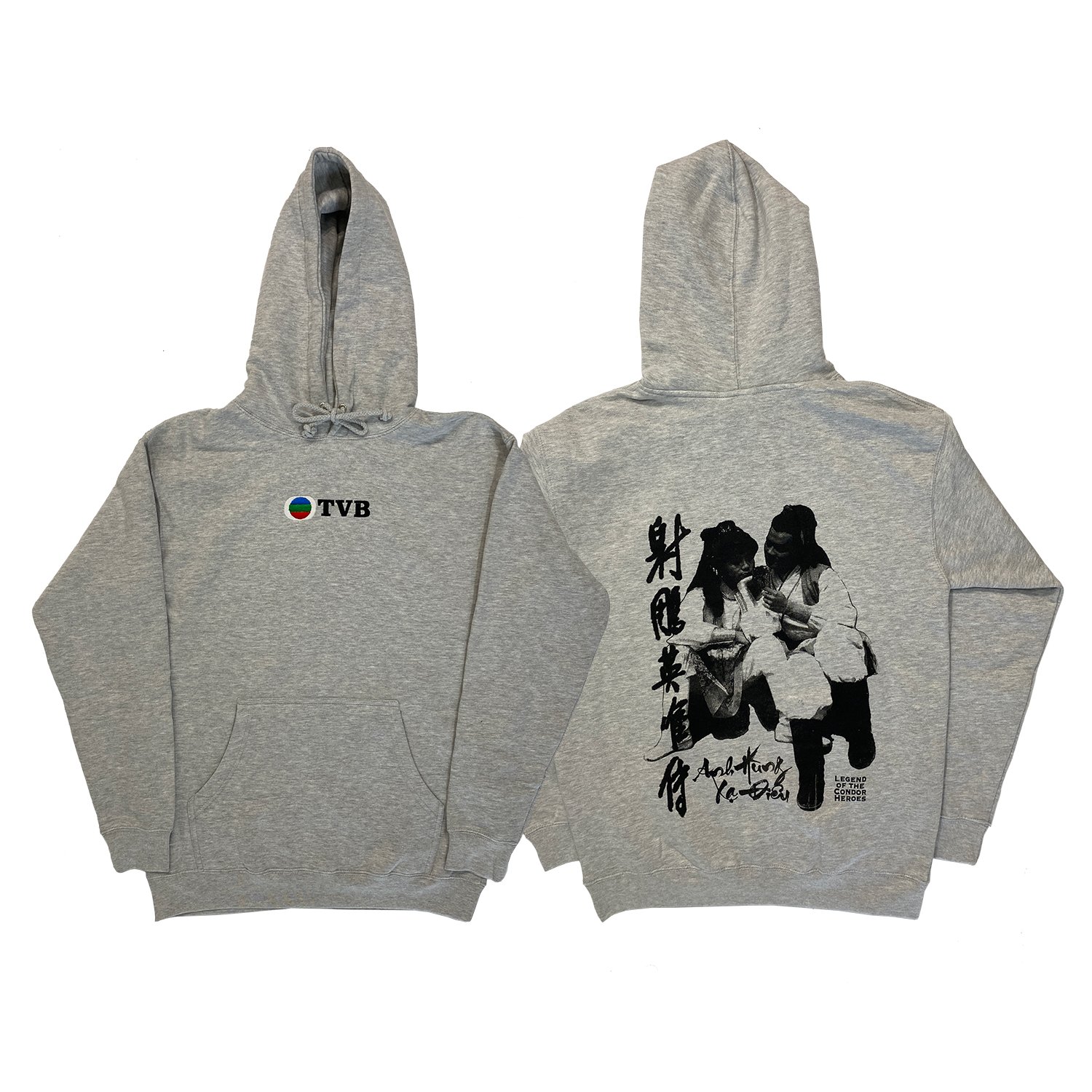 Legend of the Condor Heroes
An ode to nostalgia, late nights watching bootlegged 30+ VHS cassette sets rented from the local Asian music and video shop, sent home in repurposed plastic grocery bags.
Embroidered front TVB logo and screen printed back graphic on 10 oz cotton/polyester blend 3-end fleece pull over hoodie in grey heather. Hand wash cold, line dry. All sales are final.