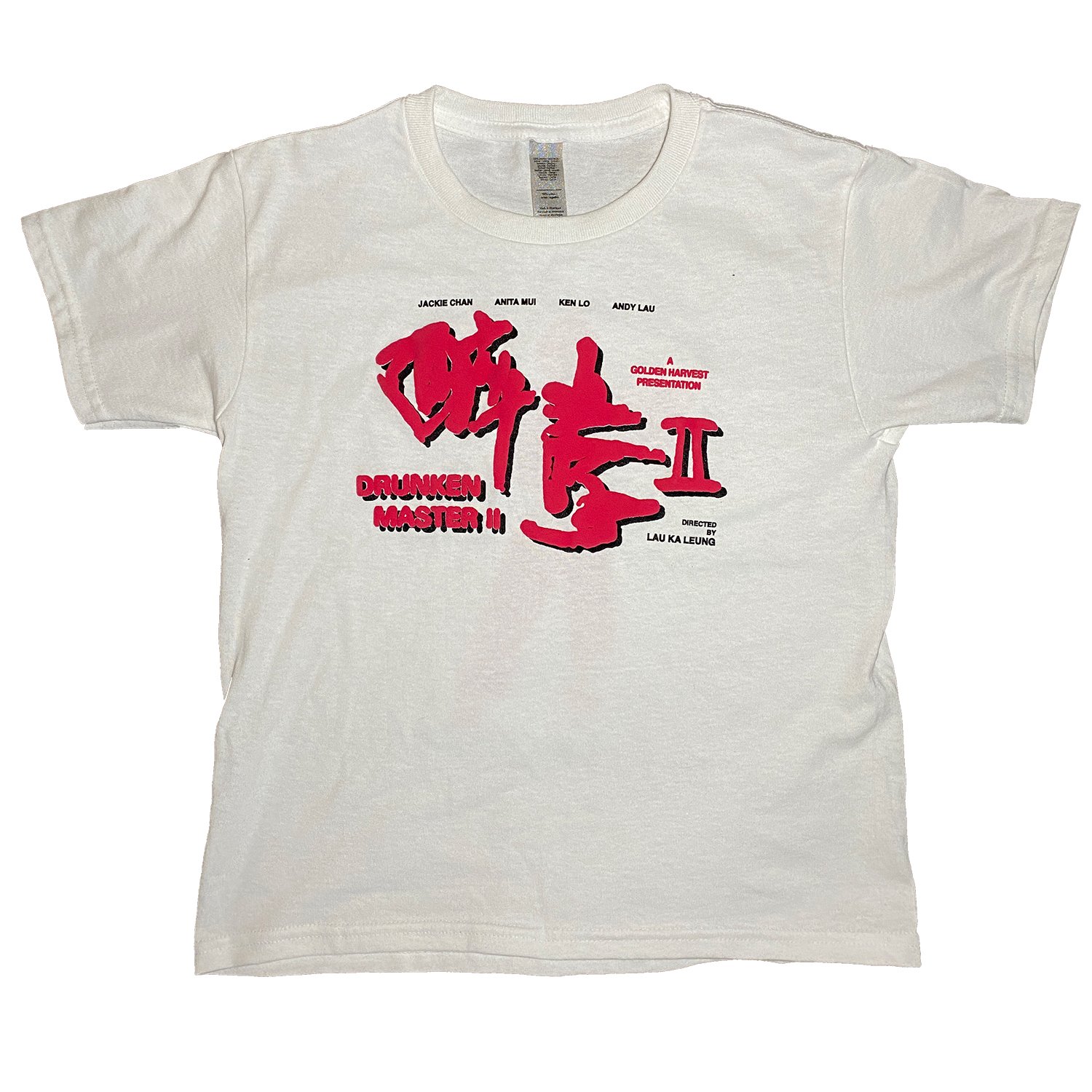 *YOUTH SIZES* Originally released in 1994, Drunken Master II was rereleased in 2000 in the US as The Legend of Drunken Master. Of all Jackie Chan films, Drunken Master II arguably contains his best choreographed sequences.
Puff print on front and back on 6.0 oz white t-shirts. Recommended hand wash and air dry to preserve print. Print will slightly vary between each shirt. Please double check size before ordering. All sales are final.
Youth size measurements are in inches
YXS W: 16" L: 20.5"
YS W: 17" L: 22"
YM W: 18" L: 23.5"
YL W: 19" L: 25"