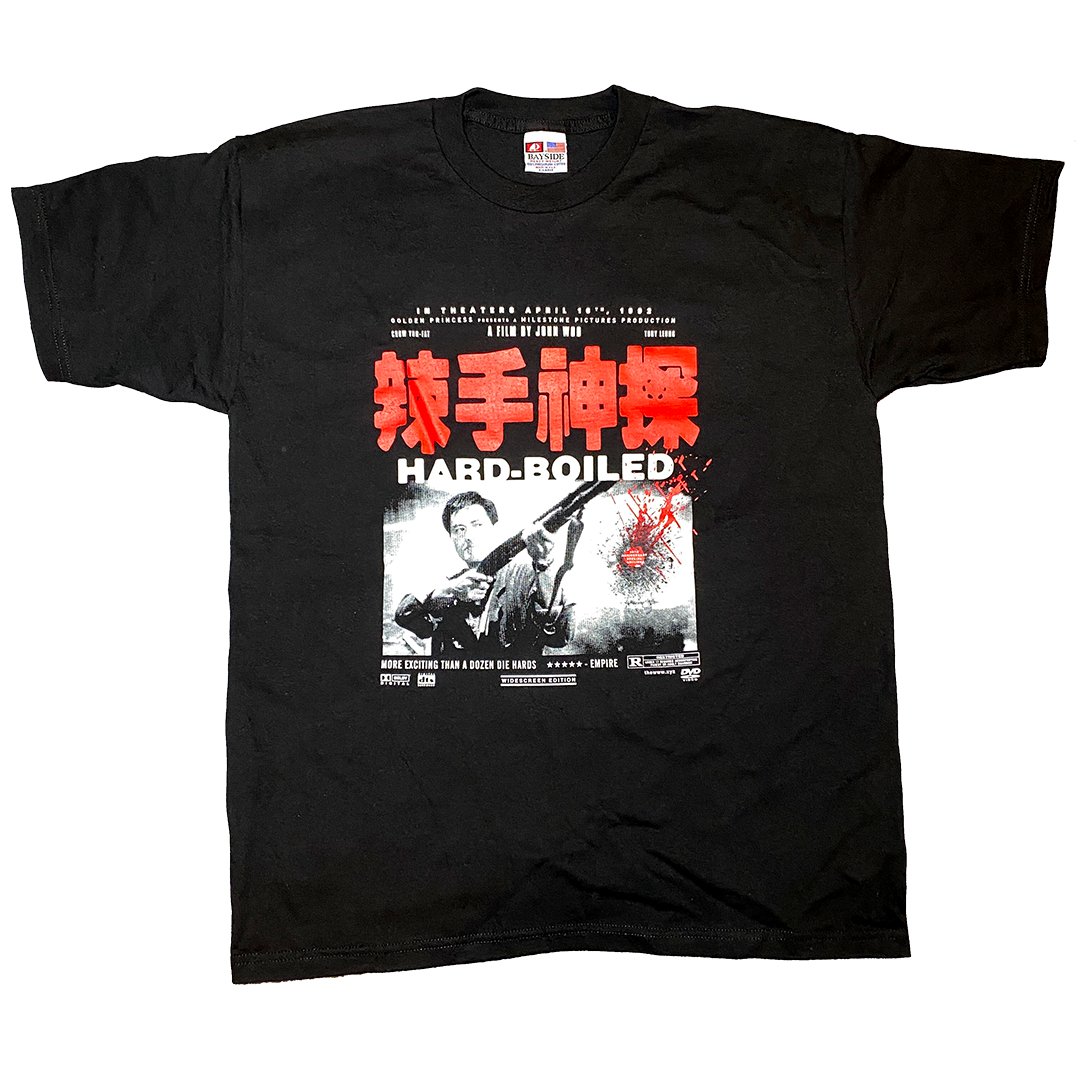 Hard Boiled 30th Anniversary
Hard Boiled was theatrically released in Hong Kong on April 16th 1992. This is a celebration of the film's 30th Anniversary. Not a 1:1 reissue of the original Hard Boiled t-shirt with various updates, see newsletter for details. The film stars Chow Yun-fat (Crouching Tiger, Hidden Dragon), Tony Leung (Infernal Affairs), Teresa Mo (Tomorrow Is Another Day), Philip Chan (Double Impact), Philip Kwok (Five Deadly Venoms), and Anthony Wong (The Mummy: Tomb of the Dragon Emperor). Directed by John Woo, this would be John's final Hong Kong film before taking on Hollywood directing films Broken Arrow, Face/Off, Mission:Impossible 2 and more.
Screen printed locally on 6.1 oz cotton Bayside blanks. Machine wash cold and line dry. All sales are final.