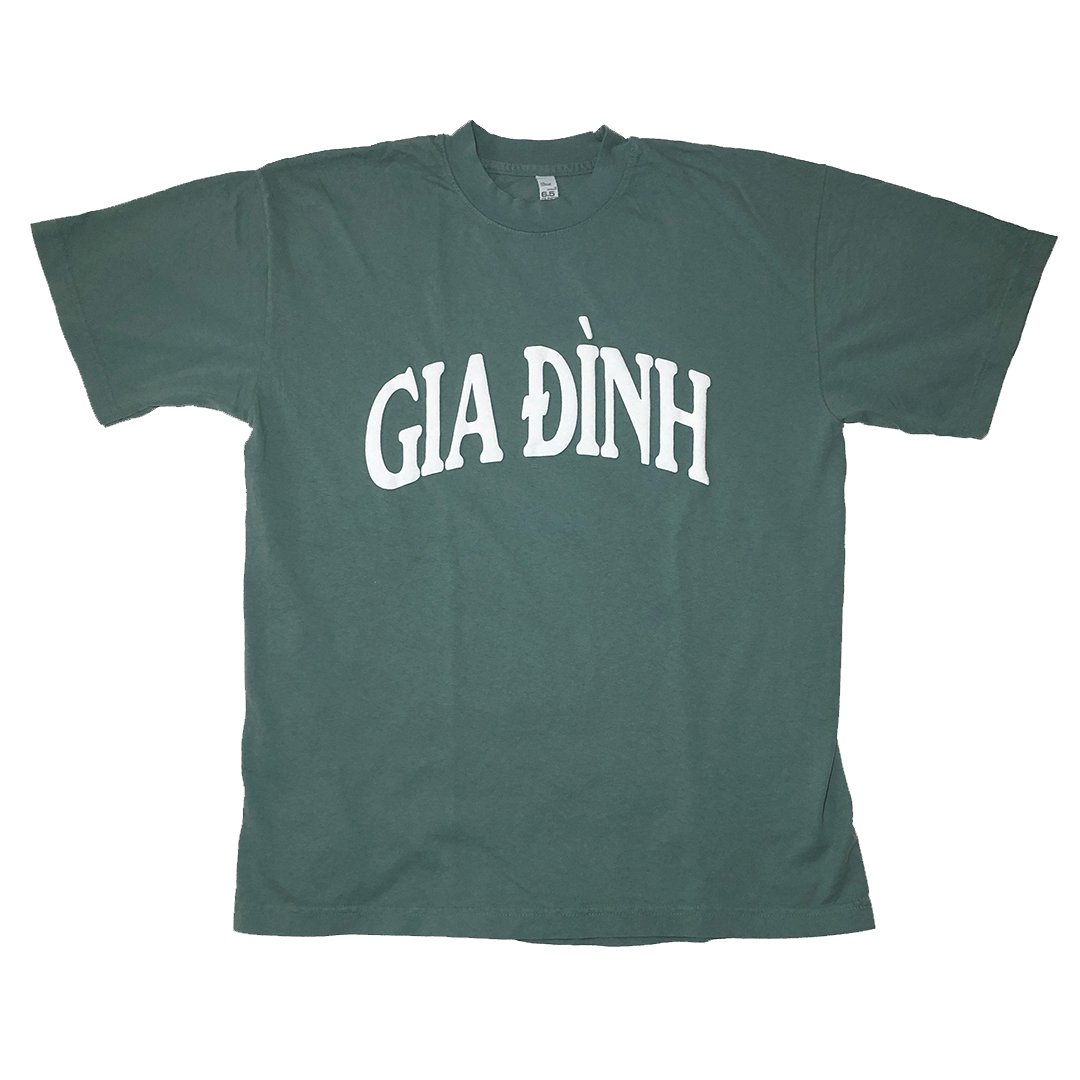 Gia đình means Family in Vietnamese. 6.5 oz cotton garment dyed short sleeve shirt LA apparel blanks. Graphic is a heavy puff print, printed locally in Portland, OR. Wash by hand in cold water and air dry to preserve the print. For each shirt sold, $10 will be donated to RODS.org (racing for orphans with Down syndrome).
Please check your size before ordering and allow 2-4 weeks for delivery. Sizes and colors not shown are sold out. All sales are final.
Body Length ||| Chest Width
(S) 27 1/2 in. ||| 19 in.
(M) 28 1/2 in. ||| 21 in.
(L) 29 1/2 in. ||| 23 in.
(XL) 30 1/2 in. ||| 25 in.
(2XL) 31 1/2 in. ||| 27 in.